Translation
We are experienced in translating a wide spectrum of documents, including but not limited to:
Investment proposals, research reports, due diligence reports and roadshow materials in the context of the Greater China Region;
Annual reports, announcements and circulars;
Contracts, agreements, memoranda and articles of association;
Press releases, in-house newsletters, website contents and other IT materials;
Assignments from government departments and publicly-funded bodies of the HKSAR;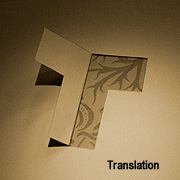 On top of translation, we are also experienced in certifying translations rendered by our own and third parties for overseas study, employment, immigration and other purposes.
One of our founders is Certified Translator in English and Chinese (dual directions) of the National Accreditation Authority for Translators and Interpreters (NAATI) in Australia, the Society of Translators and Interpreters of British Columbia (STIBC) in Canada, and the American Translators Association (ATA). Meanwhile we are also Chartered Linguists of the Chartered Institute of Linguists (CIoL), United Kingdom.
Want to know more about the documents we specialize in? Just click on any of the following categories for details: business translation; financial translation; legal translation; governmental translation.